Team We Are One Academy

….
Work Hand-In_Hand as we go through the Best Internet Traffic and Conversion Product on the Internet!
only a few spots...only 15 total will be allowed in...
* enter your best email and I will send you info there.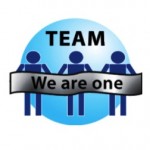 Welcome to the Team We Are One website!
Team We Are One is a Network and Sharing group dedicated to the Empowerment of every individual in our group by working together to help Educate, Motivated, and Eradicate any and all self doubt and self-limiting belief! 
We are committed to help each other in needed areas through the referral of solutions though networks of people and problem solving motivated action oriented people. This is not about giving things away for free, but it is about giving freely of some knowledge and direction to assist keeping people motivated to reach their goals and commitments.
A vast amount of the sharing we do is via blogging. Blogging and basic web set up via WordPress is a knowledge base that all action oriented people should be aware of. That being said, #TeamWeAreOne strongly recommends The Empower Network as a means to receive training in this area! Their platform starts and only $25 per month and gives you all you need to get started.
Click  JOIN US  to get started right now….
Some areas of this site will remain open to some forms of communication, but to access the full site, I will send you a user name and password once your register with your EN Username.
If you have ant questions and feel yourself wondering what this is all about as your read these words….Click below to watch a video explaining the vision you can be a part of.
Thanks you and all of us at Team We Are One look forward to working with you!
Sign up for your your personal blog for $25 by clicking

HERE!

Get your custom Web link for $19 at www.bluehost.com

Sign up for A Weber E-mail service to automate your follow-up and save time so you can focus on what is more important….making money!  

www.aweber.com